The most critical element for an effective retention strategy.
In a digital world, customer-centricity, personalization, and customer experience has become the competitive differentiator among financial service companies.

How RAZR generates value for brokers

Go beyond vanity metrics
The most relevant information to understand your customer lifecycle are trade behaviour analytics.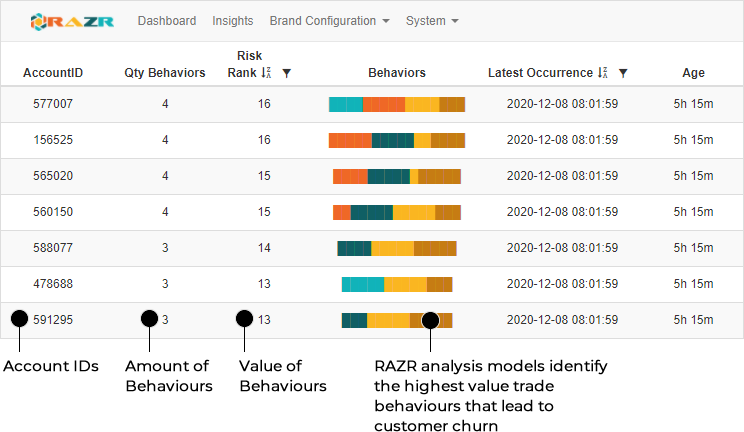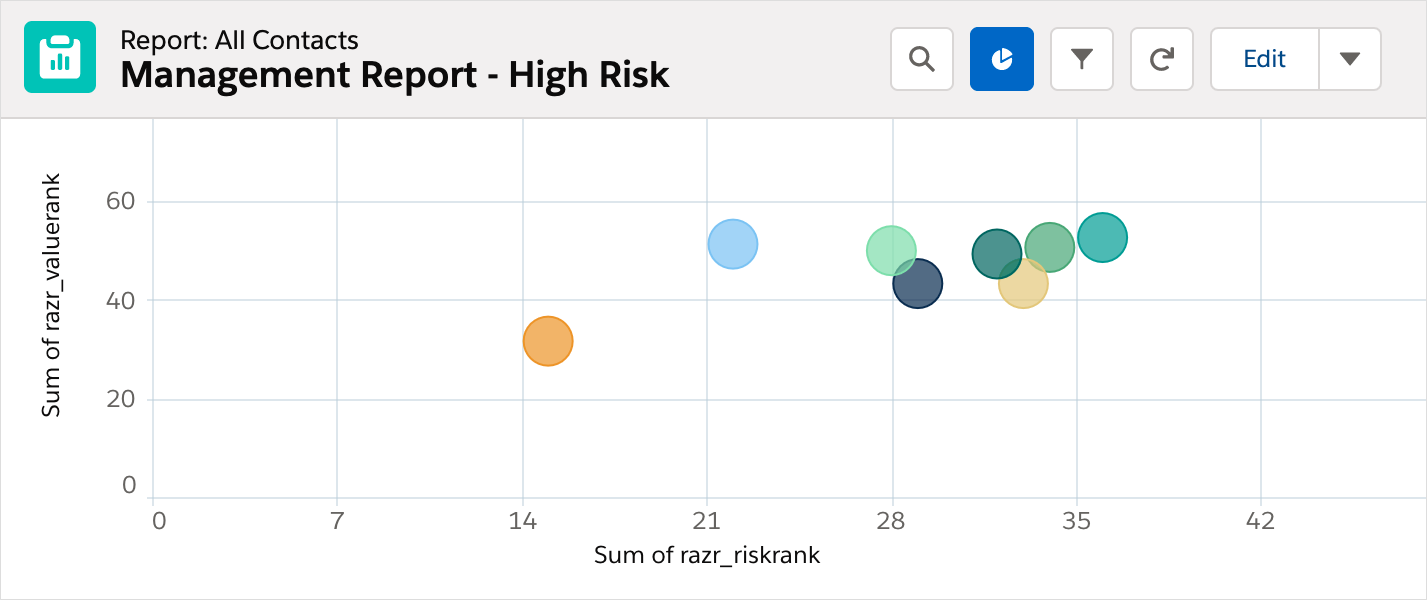 Behaviour Intelligence in CRM
Make smarter decisions on how to best allocate time, budget and resources by identifying high-value customer segments and initiatives with the greatest potential business impact
Targeted response Automated/Manual
Behavioral email takes customer personalization to the next level with relevant, real-time responses to create a segment of one.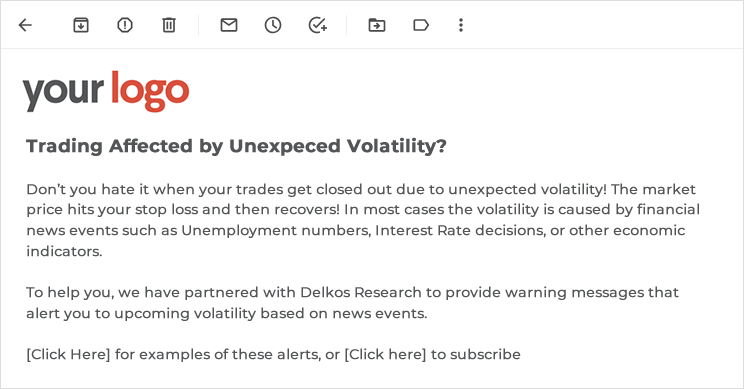 You can
increase the value of your company by 30 percent

with only a 10 percent increase in customer retention levels.

– Salesforce
Quick Implementation - Simple Integration

16%
Improvement in commercial outcomes from personalized messaging assisting customers
84%
Customers say "being treated like a person, not a number" is critical in their Financial Services relationship.
74%
Of customers are frustrated with irrelevant messages
6 times
Higher transaction rates in Personalized emails
*Behavior Based Personalization facts for companies in the financial services sector